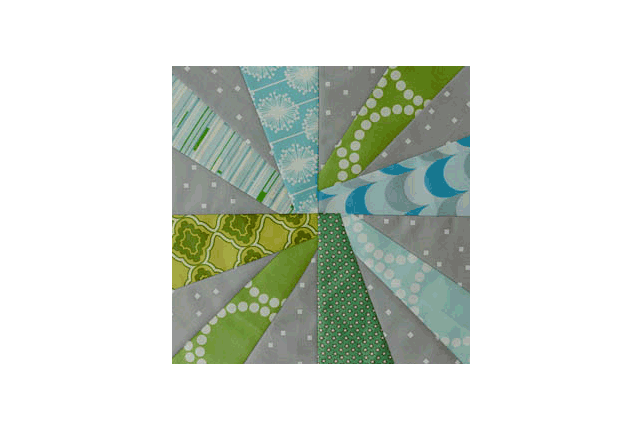 Thanks so much to everyone for letting me vent yesterday and for being so supportive! To celebrate my freedom from sewing for the fair, today I did some sewing that was just for me. Ok, not really. It was for do.good.stitches. But the motivation was entirely selfish, I promise.
Have you made any of these
cartwheel blocks
from Freshly Pieced? I'm not a huge paper piecing fan, but these were beyond fun. Fast and impactful, now that's great piecing in my book. So fun I made up that little gif animation. I don't think Pixar's going to be calling me anytime soon, but I've been wanting to try it out forever!
I've had a ton of suggestions to put some of my craft fair leftovers on etsy, so I'm going to make the plunge back into online selling and give it a go. I just need a little bit of sun so I can take some more pics! Again, thanks so much for the encouragement!
I'm also working on a little tutorial on using quilt as you go techniques for the 241 tote, and Anna from Noodlehead, awesome girl that she is, has offered a pattern for a giveaway! I should have that up later this week, so check back!
yay for pretty tea towels!
xox
c