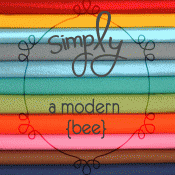 I've just joined a new bee and I couldn't be more excited. But... it needs more Canucks! So, if you live in the great white north, go check out
Sew at Home Mummy's post
about the bee (hint: we'll be working with solids) and maybe join in. Shipping bee blocks within Canada is so much cheaper! I love me some Americans, but I also love a cheap date. Don't make a girl beg!
bob and doug say: do it!








so, good day!
c
PS: yes, I love my hokey Canadiana. Bob & Doug, Kids in the Hall (saw them live on their farewell tour. They were so drunk, by far the funniest thing I've ever seen), Fubar (we even named a cat after one of the characters.