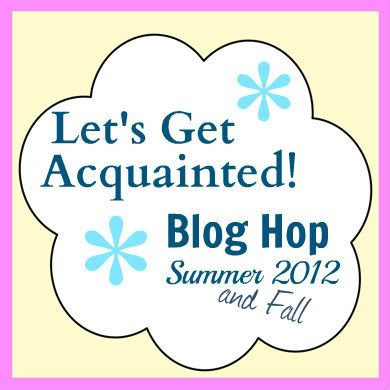 Whoops! It's my day on the
blog hop
, and here I am, doing things late as usual. So, a few things about me, some related to quilting, some not:
I get migraines, which are super annoying and the reason why today's post is late!
the last quilt I finished on my regular machine before getting my longarm "the beast" in december
One of my husband's favorite sayings is "there's a right way, a wrong way, and a Rogers way". My last name is Rogers, his isn't. But come on, if you can do something half assed and it still works out ok, why use your full ass. I think quilting is about the only part of my life where I don't apply this principle. Sure I'll fudge on my piecing and not fix missed bits when I bind by machine, but when I'm actually quilting I go all out. It's just too much fun to not do right!
Denyse Schmidt is one of my heros. single girl top completed march 2011. still waiting to be quilted!
I love pink. I think most of my quilts have some pink in them and a big chunk of my wardrobe is pink, too. Could have something to do with growing up in the 70s and wearing lots of hand-me-downs from my mail cousins. I had a styling all brown outfit with suede patches on the knees and elbows! And I was bald until I was 6 so everyone thought I was a boy.
pinkety pink pink
I started quilting in 11th grade and have been doing it off and on since then, which is a loooooong time! See above re 70s childhood. Anyone else have their mind blown when suddenly they had to write 1980 on schoolwork?
a quilt my mum started before I was born and that I work on occasionally. Those flash cards were how I learned math!
I'm a total potty mouth though I try not to swear on the blog because I know not everyone rolls that way. One of these days though I'm going to make a quilt that's all swear words and post pics on the interbits.
my dog Beatrice decided to wear my undies. yeah, that didn't result in any %$@*&
My favorite tv show ever was The Wire. Just trust me, though, if you watch it, don't try to talk like you're from B'more. Especially if like me you're from the west coast of Canada (I think we have the flattest, least stressed, syllable jamming accent in the english speaking world) you'll just sound like a tool.
I love hand sewing while watching tv. It's a great way to get through horror movies, too.
I have no idea how to correctly use semi-colons. And my spelling can be a little wack a doodle because I went to French immersion for elementary school, so while English is my first spoken language, I learned to read and write in French first. Unfortunately I've lost most of my vocab, though I can walk into a Paris patisserie and order one hell of a spread!
I used to be a pastry chef and would often take inspiration from fabric. recognize this Amy Butler print?
I remember when there was only one online quilting site!
I have a toilet and sink in my sewing room. Oh, yeah, beat that babe!
My biggest quilting tip is if you're not feeling it, don't force yourself to keep working on it. Where's the fun in that? You wouldn't keep eating your meal if it tasted like poop, so why force yourself to finish a quilt that is looking like it. Oh, and hydrate.
My biggest blogging tip is to take off the comment verification thingy, and if you don't know if it's on or not, ask someone to check for you. Spam messages are pretty funny anyway and blogger does an awesome job of weeding them out. Oh, and if someone leaves a comment and they have a blog, go check theirs out and comment back. I've gotten to meet some pretty awesome chicas that way.
the happiness circle of do.good.stitches' october block
That about sums it up for today. If you come back tomorrow I'll be posting a tutorial for the block above. I meant to have it up today, but see that first point. Which reminds me, another great tip, if you get bad headaches too, advil liquicaps work way faster if you bite them. They taste like death, but it's worth it.
take it easy yo,
c